Responsibilities Of HGV Drivers In UK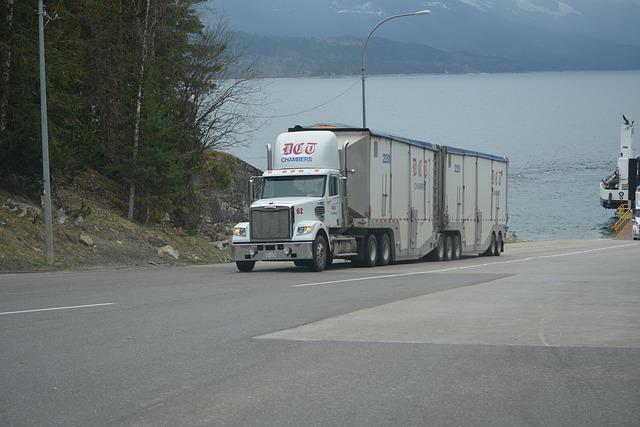 Are you a new HGV driver? Are you aware of your responsibilities? You need to know about the responsibilities of the driver, the hours of the driver as well as vehicle conditions to make sure that you are always in compliance with your responsibilities as a UK HGV driver.
If you do not comply with your responsibilities such as driving limits or drivers' hours, you could get a court summons, a graduated deposit, or a fixed penalty.
Related article: How Do You Prepare For The HGV Theory Test?
Driving Breaks and Limits
The driver is allowed to drive for only 9 hours a day and has to have a 45-minute break.
You need to rest for 45 minutes after driving for four and a half hours.
You are allowed to split your 45-minute break into smaller breaks.
You are allowed to drive up to 10 hours a day, at most 2 times each week.
Patterns for Driving Shift
You are allowed to drive for a maximum of 56 hours in one week.
You are not allowed to drive for more than 90 hours in a two-week continuous period.
You are not allowed to drive for more than 34 hours in a week following a week where you have driven for 56 hours.
Daily Rest
As an HGV driver, you have to rest for 11 hours each day. It is in addition to the 45-minute break.
You are allowed to split the 11 hour rest period into 2 blocks. One block needs to be an uninterrupted minimum of 3 hours and the other an uninterrupted minimum of 9 hours.
You are allowed to reduce the daily rest period to a nine-hour uninterrupted block, up to 3 times each week.
Check out www. gov.uk to find more information on drivers' hours as well as limits.
Here is a timesheet tool that will come in handy to help you keep track of your drivers' hours and complete the timesheet. You can enter your daily start and finish times, and all the breaks in order to calculate your working hours. This online tool also allows you to send the completed timesheet directly to the employer.
The employer's email address will need to be entered into the tool along with your own email address if you want to get a copy. This tool also has a bonus. Once you have filled in your timesheet, you may advise your next week's availability to your employer.
Medical Requirements
The law requires every HGV driver to be in reasonably good health to be allowed to operate a commercial vehicle on public roads. This is the reason every new driver and drivers that are renewing their class 2 licence need to have a healthcare professional conduct a medical exam. A private physician or an NHS GP may conduct the exam but you may have to pay for the exam.
A form titled D4 will be filled in by the physician which will be submitted directly to the DVLA. The physician doesn't decide whether a driver should be allowed to drive or not. They are only required to list their medical findings on the form. A final decision will be taken by DVLA based on the information in the D4 form.
A few basic things are covered in this examination including:
Eyesight – HGV drivers have a more in-depth eyesight requirement as compared to car drivers. As an HGV driver, you should have clear vision without the need for corrective lenses. The examination will also test your field of vision.
Diabetes – You won't be automatically disqualified in case you have this condition but it has to be well managed to get your application approved by the DVLA.
Heart Conditions – The examination will also include checks for certain potential heart conditions including peripheral arterial disease, aneurysms, and murmurs.