5 Reasons to Become a Letting Agent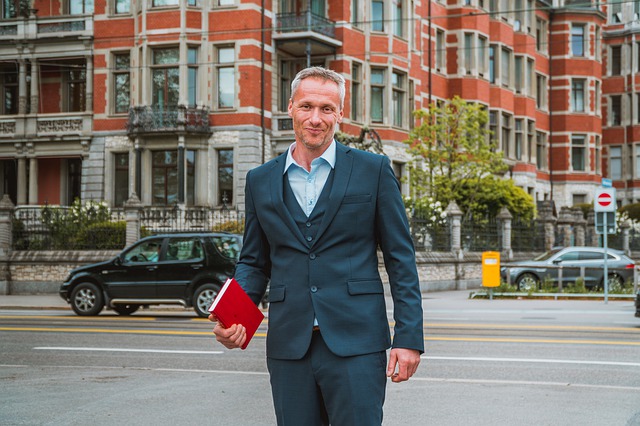 A letting agent is someone or a company that is appointed to manage a property on behalf of a landlord. Their role involves sourcing for the right clients to move in as tenants, referencing and inspecting the property to ensure it is in the right condition as well as organising any maintenance activities required among other services.
Are you considering taking up a job as a letting agent in an estate agency in London, Wimbledon, or other parts of the UK? Here is what you need to understand about the job and the reasons why you should actually become a letting agent:
1. The Job is not Monotonous
This job gives you an opportunity to interact with people of different calibre on a daily basis. These people have had different experiences in life and therefore will have different stories to share with you. Additionally, you could meet people who challenge you to think differently and build on your personal and career goals. The fact that you have to do things differently each new day makes this job exciting.
2. An Opportunity to Improve Your Skills
Estate and letting agents have to deal with new people every single day and this call for them to have great interpersonal and communication skills. This job provides you with an opportunity to perfect these skills in addition to improving on others like sales and marketing skills.
The way you handle your clients determines their level of satisfaction and the possibility of them recommending you to the people in their networks. And speaking of networks, being a letting agent allows you to build your personal networks as well.
3. Learning Opportunity
The letting business has a wide array of services that an agent can offer. When starting off, you may not necessarily be in the know of all of them but becoming a letting agent presents you with an opportunity to learn more and gain deeper knowledge in the field. Besides finding appropriate tenants, letting agents also offer the following services:
Rent and deposits collection
Organizing interviews with prospective tenants
Negotiating contracts and agreements on behalf of landlords
Deposits disputes and conflicts management
It is therefore upon you as a letting agent to find out what you can do or learn to self-develop in your line of duty. It is also possible to take up professional development courses and certifications in order to advance your career in this line. This especially comes in handy in helping you to adapt to changes that you may encounter along the way.
4. Personal Achievements
Apart from taking training courses, you can challenge yourself to set personal goals that are achievable within a given time frame. This could range from making personal investments to impacting your community through your work. For example, you could take up a role in empowering your community members with information on real estate investments and the housing market pro-bono. You could also purpose to grow by learning about the latest market trends while still working.
You can also learn and start a digital advertising platform that will help you and other letting agents market the properties you are in charge of. Having a learning mindset is very crucial in ensuring that you stay on track in terms of pursuing your personal achievements.
5. Provides You with an Opportunity to Progress
All the steps you make towards personal achievement lead you a step closer to progressing in life. Being a letting agent is an opportunity to test your limits. This is particularly so because not every client who contacts you will follow through with the process until you close the deal. Your ability to handle the challenges you experience should guide you on which route you should take towards progress.
Lastly, you will find being a letting agent to be very rewarding both as a career and as a source of income, and that deeply matters.