Becoming a Childcare Worker: The Ultimate Guide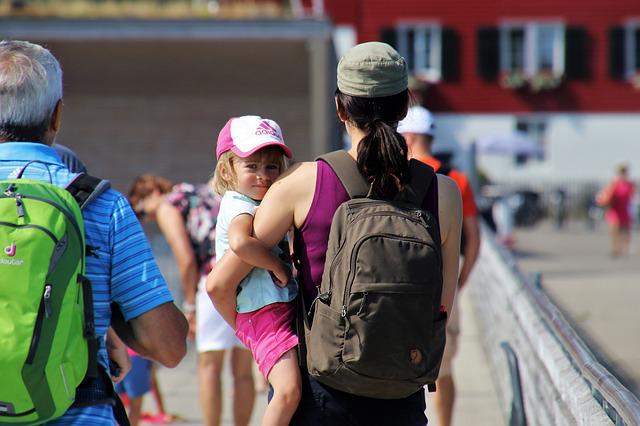 Childcare workers are vital to society. They encourage the development of children and build relationships that support children's physical and emotional well-being. If you're looking to work in the childcare industry, props to you because it is a very rewarding career. Here is all you need to know:
What Are The Duties of a Childcare Worker?
All childcare workers care for children. But their responsibilities differ depending on the environment they're working in.
An early-years playworker, for example, is required to build a fun setting where kids can learn through secure activities and imaginative play. Their duties are intended to help children with social skills.
No matter what their title is, people who work with children are in charge of their growth and development. They follow educational guidelines and abide by legislation governing child care.
What Jobs Are Available in Childcare?
Endless! Yes, childcare jobs are so many that you could barely miss an opportunity. In Cardiff alone, for example, research by the Cardiff and Vale College shows that there will be 111,000 childcare positions by 2025, according to the EMSI.
But which specific childcare jobs are available? If you're considering a career in childcare, there are many chances to specialize in specific fields and settings in this expanding profession. Here are the different settings and niches in childcare:
Types of Childcare Vocations
Nanny
Childminder
Childcare worker
Nursery worker
Nursery assistant
Nursery officer
Playgroup assistant
Early years educator
Pre-school assistant
Note that many other careers involve working with children that are not listed here. Furthermore, most of these jobs have overlapping duties and responsibilities. That said, you may earn experience in one profession and change your career path later on. If you're someone who's looking to employ a nanny, check out nanny tax calculator 2022 for important financial information.
Types of Childcare Settings
Nurseries
Creche
Schools
Sessional care
Private and public healthcare facilities such as hospitals and doctor's offices
Playgroups
Private residences and residential buildings
Childminders
To work in any of these settings, you must be enthusiastic about children. You must be passionate about developing their skills. You must also know that everything you do should have a positive impact on their lives.
Getting a Job in Childcare
Your entry point into childcare may be through:
A sixth-form or college-level course in childcare or education.
Volunteering or having experience at a childcare facility.
A childcare apprenticeship that combines employment and education
Applying to one of the settings said as a trainee
It's worth noting however that your options for working in childcare will vary depending on the type of childcare worker you want to be and where you live in the UK. For instance, if you want to work in a nursery, children's residential care, or children's social care, the experience and qualifications needed in Wales will differ from those of England.
Wherever you reside and work, however, we can say that you must be DBS verified and qualified to work directly with children. Generally, though, other qualifications and work experience will be determined by the specific role you are applying for.
Jobs In Childcare And The Average Pay For Childcare Workers
There are numerous childcare-related occupations available in Wales. You can get the extensive list of careers available on Careers Wales. This includes information on the demand for each position, income ranges, and a brief description of the position's responsibilities.
Here is a general evaluation of the required working hours and compensation expectations for entry-level and more experienced workers in some child care careers. These results were gotten from a research study on the most in-demand childcare positions on June 24, 2021:
Early childhood educator or nursery school teacher
• Setting: Children aged 3-7 in nurseries and elementary schools.
• Hours: 33 hours a week.
• Salary: Starting at £17,682; experienced at £40,490
Care assistant/childcare support worker
• Setting: Daycare facilities, residential homes, special education facilities
• Hours: 37.5 a week
• Pay: £15,000 for entry-level work, £20,000 for experience
Childminder
• Setting: Private residences
• Hours: Depending on the situation, it can be up to 38 hours each week.
• Starting pay is £15,500; experienced pay is £23,500.
Nursey Assistant
• Setting: A nonprofit organization or private nursery
• Hours: 35 to 40 hours a week
• Pay £14,500 for entry-level positions; £17,500 for experienced ones
Nursery Nurse
• Setting: Childcare facilities appropriate for 0 to 5-year-olds
• 38 to 40 hours per week.
• Starting pay is £14,000; experienced pay is £17,000.
Nursery helper or worker
• Setting: Planning enjoyable and educational activities in nurseries and daycare centres
• Hours: 35 to 40 hours a week.
• Starting pay is £14,500; experienced pay is £17,500.
There you have it! We hope this guide answers most if not all of your questions in the childcare industry. In case of any queries, don't hesitate to reach out!