What Is A VoIP Phone?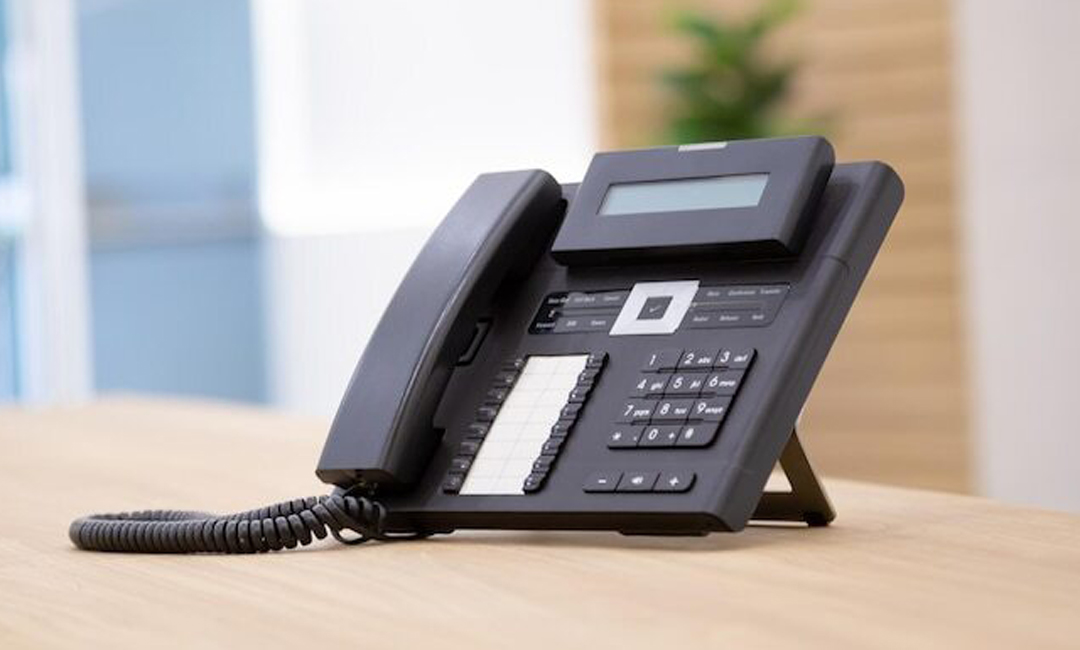 A VoIP phone uses VoIP (voice over internet protocol) technology that delivers a telephone service that is internet-based.
This technology allows calls to be delivered over the internet instead of the more traditional PSTN (Public Switched Telephone Network) or ISDN (Integrated Services Digital Network). There is a plan to decommission ISDN and PSTN networks shortly.
The reduced infrastructure that is required for delivering phone calls over VoIP technology, has translated into voice calls that are now provided at much lower costs.
VoIP services will also use the internet for delivering phone-system functionality to an end-user. Many useful services and new features are now available to small to medium businesses that were once unaffordable to many SME budgets. Some of these include call diverts, music-on-hold, international calling, instant messages, call recording, and voicemail-to-email.
Can I Use A VoIP Phone Like A Regular Phone?
Yes, the VoIP phones provide the same primary service as the regular phones do. This includes the functionality to receive, manage, and make telephone calls. But the functionality is much greater and the costs are much lower.
The main difference with these phones is that the person's voice is communicated over an internet connection rather than over copper lines. The sole requirement for these services is that you will need fit-for-purpose internet access.
Can I Use VoIP On My Mobile?
Some of the voice-over IP services, like Bluecube Cloud Voice, provide a mobile app that allows for a way to direct landline calls to a mobile device. This can mean that you won't need to be close to your phone on your desk to receive or make landline calls.
Why Do I Need A VoIP Phone?
Openreach intends to no longer provide ISDN and PSTN phones entirely by 2025 in the UK.
The current infrastructure for telephone services is dated. It is also becoming too expensive to maintain. For this reason, the decision to switch to a VoIP phone system and internet telephony is going to soon become a priority for businesses regardless of what these businesses do and their size. Based on the SIP standard, Intouch Communications are providing multi-award-winning VoIP telephony platforms.
What Are The Benefits Of Using VoIP?
When compared to a traditional landline phone, VoIP offers communication at much lower costs. They also introduce a host of advanced features that once required large internal infrastructures.
This now means that even the smaller businesses can introduce a host of features such as call recording, on-hold marketing, CRM integration, voicemail-to-email, and remote working through device-sync with many more features that can be added or introduced.
VoIP phones can also allow for easier scalability when a business starts to grow. Traditional landline phones needed expensive extensions and upgrades to the business phone system when a business takes on new employees. With VoIP technology, handsets can be easily and quickly introduced to a network through an ethernet port.
I Have Heard That VoIP Phones Can Be Unreliable. Is This True?
VoIP phones need a reliable internet connection in order to maintain good call quality. When this technology was first introduced, the IP network was at the time underdeveloped to fully support VoIP technology. This is why VoIP phones started developing a bad name for delivering substandard or poor call quality.
Since the expansion of business high-speed broadband, the overall reliability of this technology has most certainly increased and VoIP technology now provides a premium failover plan when compared to the legacy ISDN and PSTN technology.
VoIP calls today are delivered in HD quality, and the feature services like Disaster Recovery now allow for consistent connections, which means your calls will always be going somewhere. Our cloud-based telephony offers a 99.999% uptime, and if there are internet outages, the calls are forwarded automatically to a mobile phone or another location.