Double Glazing Sales and How Windows are Sold in UK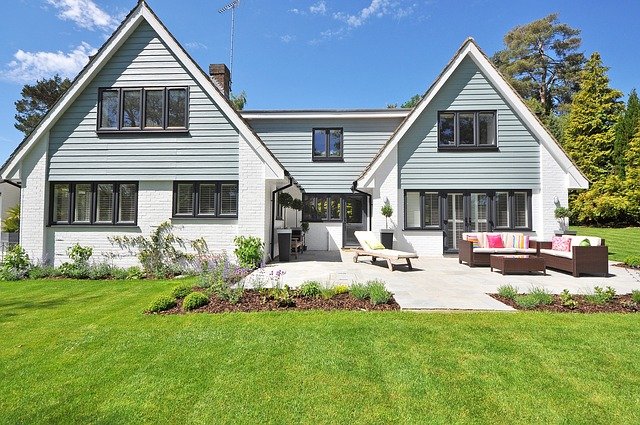 Double glazed windows are more commonly known as 'double-pane windows' in the United Kingdom. Double glazing became very popular because of its thermal insulation ability to retain heat inside a room whilst preventing cold air from entering from the outside. This makes a room more energy efficient.
They made such a huge difference to energy efficiency that in 2002 building regulations were put in place that required all new and replacement windows to be at a minimum double-glazed C rated, except for buildings in conservation areas.
Double glazing salespeople are often derided in the media for unscrupulous sales practices – sometimes with very good reason. This stems from the policies of national double glazing window companies that employ their staff on a 'commission only' basis. These salespeople undergo minimal product training from the large window companies they work for as they mainly supply just one or two window ranges.
The majority of training is focused on sales tactics on how to counter customer objections, sell finance options, and insist that both partners (if married) are present during the sales call which should preferably take place during the evening. This is because one of the most common objections from potential customers is the excuse that they can't place an order 'until they have the approval of a partner.
There are many experienced window company KJM Group, that deals with secondary glazing windows so if you are after secondary glazing it shouldn't be too hard to find a reliable company.
When you come across a salesperson who spends most of his time 'rubbishing' the opposition he may be doing so to justify the high prices his company is charging. There is a vast array of different window profile systems currently available on the market, some better than others.
For example, some windows have more insulating chambers while others are large enough to take triple-glazed units. Locking systems vary considerably, especially on doors. Whilst quality locks can withstand attempts to break or drill them out, cheap euro-cylinder mechanisms imported from the Far East are so weak that they can easily be snapped off with a pair of mole grips.
You should also be aware of the tactics of salespeople who try to convince you that aluminium frames suffer from condensation or that timber is prone to rot. Different types of wood react differently.
For example, Accoya softwood windows can last for decades while cheap softwood will rot. All window materials typically come with some form of guarantee and will last longer if certain maintenance guidelines are followed. Therefore you should be suspicious of a salesperson who tries to sell you their products on the basis that they are maintenance-free.
A common term used in the window industry is "the truth is there is no such thing as a totally maintenance-free window or door product". Some may at reasonable intervals during their life cycle while others may only require some form of cleaning to keep them working well.
Double Glazing Pricing and Getting a Quotation
This is where you will find vast differences between double glazing firms. Many have commission-only sales representatives who are trained to use age-old sales tactics like starting with a sky-high price. As the sales process progresses they will start dropping the price until they reach their "special, once-off, never to be repeated price".
If that doesn't convince you the next step is usually to call a line manager (sometimes this can be just a friend or wife at home). The conversation will go something like this: "I have reached the lowest price on my allowed discount structure. Is there anything else you can do for this customer"?
After listening for a while, the salesperson will respond by saying something like "oh good! I'm sure they will be delighted with that". They will then tell you that the manager has arranged for them to offer an additional discount from another part of the budget however, there is a time limit and it will only be available for tonight. This puts even more pressure on you to make a decision there and then.
Salespeople Who Promise the Earth
Beware of salespersons who make unbelievable promises. Most windows are installed in render but will require re-rendering in the future. To a certain degree, minor redecoration on internal plasterwork will probably be required after installation. Many companies do not include redecorating or touching up the internal plaster work at all.